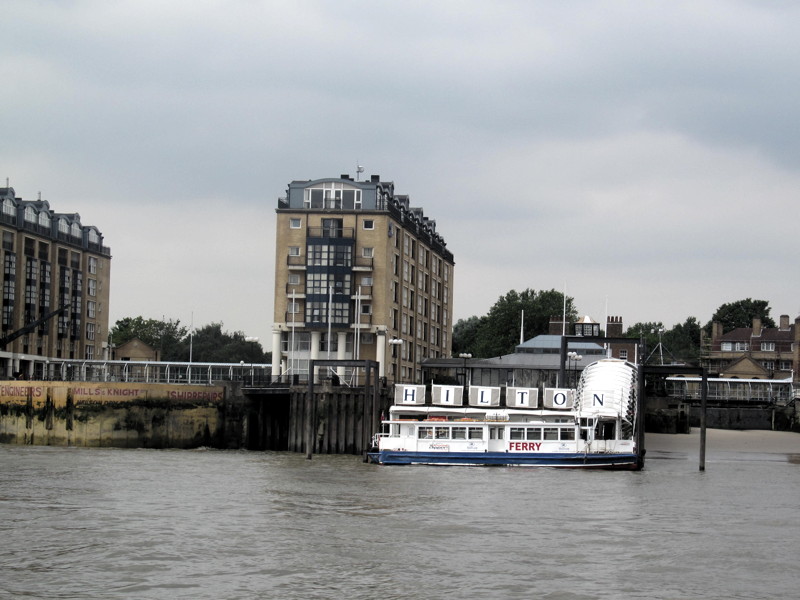 Mayor of London Boris Johnson has said that the recent increase in the return fare on the ferry between Nelson Dock and Canary Wharf from £5.94 to £7.80 – a hike of 31 per cent – is "not unduly high".
Liberal Democrat London Assembly member Caroline Pidgeon tabled this question to the Mayor:
Last month I asked about the Oyster pricing of the Hilton Ferry crossing. Your answer did not address the main point of the question – that the introduction of zoning has resulted in the price of a return on the ferry increasing by 31% and now stands at £7.80. Do you agree that this is a very high price for a short ferry crossing?
Boris Johnson replied:
The RB4 river crossing between Doubletree Docklands and Canary Wharf is operated on a commercial basis by MBNA Thames Clippers, on behalf of the Doubletree London Docklands Hotel.

The move to a zone-based fare structure by MBNA Thames Clippers has led to some fares increasing. The fares changes have standardised fares and made all trips compatible with the Oyster readers that are now available for use at all River Bus piers, a significant improvement for customers.

The return crossing between Doubletree Docklands and Canary Wharf has seen the biggest of these increases. The change brings the fare for this crossing into line with other River Bus crossings in the area, such as the short trip from Greenwich Pier to Masthouse Terrace Pier.

The return ticket has been removed for this trip; it was anomalous within the old fare structure and would be even more so under the new standardised zone system. The majority of passengers use this crossing not for a return journey, but for a one-way trip. A single fare has increased by only 12 pence under the new structure. For those passengers that do wish to make this trip regularly in both directions, season tickets are available that will reduce their average daily return fare to as little as £3.00.

Many fares have been reduced under the new system, particularly in the eastern zone, where some single fares have fallen by almost 40 per cent. Within this context, I do not feel that the specific fare increase you mention is unduly high, and I am confident that the overall fare structure changes will provide a net benefit to River Bus passengers.