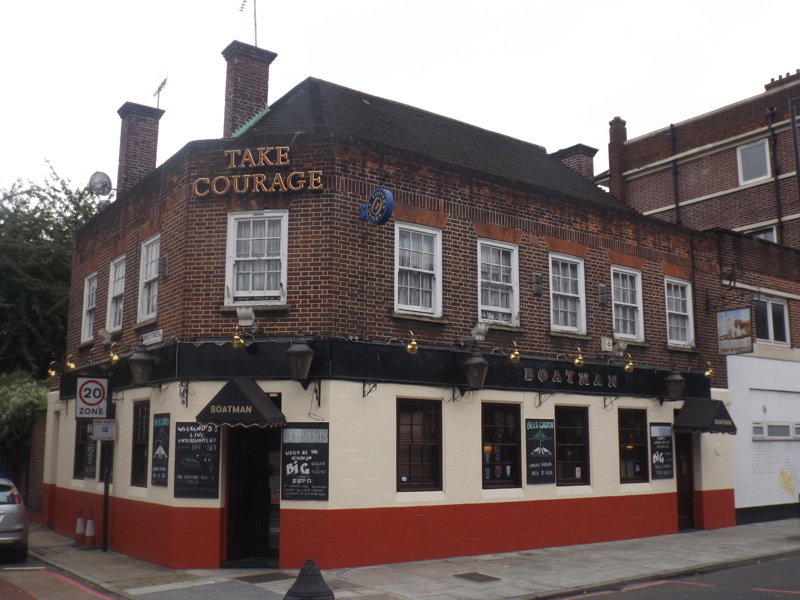 The Boatman pub in Jamaica Road (latterly the Royal George) is the latest SE16 hostelry to be under threat of demolition.
Southwark Council has received a planning application – 15/AP/3523 – for the demolition of the pub and the construction of a five-storey block of flats with retail at ground floor and basement levels.
A previous planning application – submitted two years ago – was withdrawn before a decision was made.
According to the latest planning application documents:
The current owner occupiers and applicants have run the premises as the Boatman public house since 1986. The public house has been struggling to make revenue in recent years and as such has become financially unviable as a business.

The proposed redevelopment of the site facilitates their plan to bring their wider family back into the area and live in the new development, whilst removing a financial strain
It adds:
Due to cultural and social changes The Boatman public house has experienced a steady decline in trade over the past five years and is no longer a viable commercial enterprise. The building is not of great heritage value to the site. The existing design does not lend itself to change of purpose and does not offer significant potential in terms of efficient land use. The building has limited scope to offer significant benefits to the broader requirements of the area in the longer term. It is therefore a desire for the owner to redevelop the site and replace the existing building with a high quality contemporary development.
The applicants also point out that there are eight other pubs within a 600 metre radius.