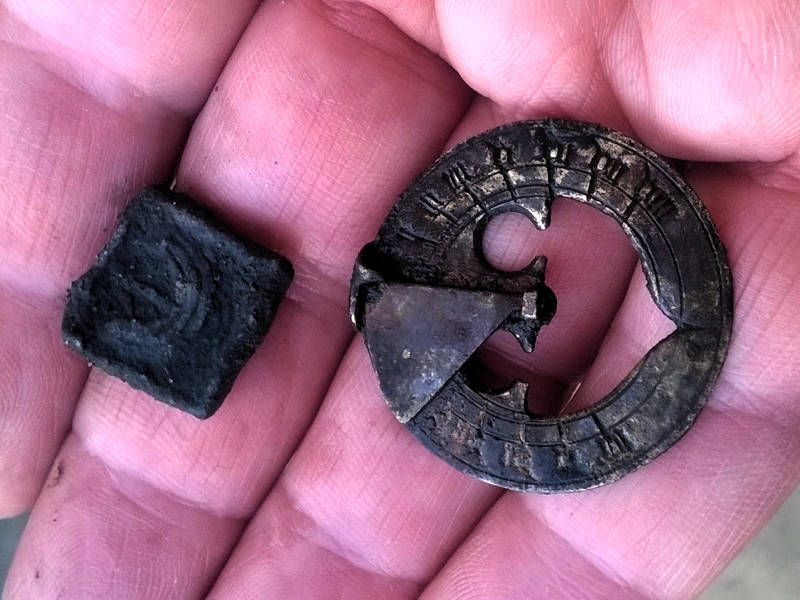 A post-medieval sundial – believed to be for maritime navigation – and a token with a boat carving have been found at the Chambers Wharf site during an archaeological investigation in preparation for the Thames Tideway Tunnel project.
The items, thought to be from the 17th or 18th century, were found during an evaluation to gather information on potential archaeological finds at the site.
Brigitte Buss, archaeology advisor to the project, said: "The nautical nature of these delightful chance finds highlights how vital the river has been to London throughout the ages, and how important our work – including our archaeology and heritage investigations – is to reconnect London with the river."
The preliminary investigations are still at an early stage under the supervision of archaeologists from Museum of London Archaeology (MOLA) and the Thames Tideway Tunnel in-house archaeology and heritage team, Ken Whittaker and Brigitte Buss.