Plans to redevelop the headquarters of Southwark Scouts next to Southwark Park in Jamaica Road have been submitted to Southwark Council.
From the design & access statement prepared by Michael Trentham Architects:
The Scout House consists of 2 three storey 19th Century terraced houses with a scout hall behind. It has a street frontage onto Jamaica road and steps down to a long rear addition occupying the full footprint of the site, forming the boundary with the Grade 2 Listed Southwark Park. The rear addition is the main assembly and activity space for the Southwark Scouts and other local community groups. It is in a severe state of dilapidation with a series of leaks in the roof, which have proved impossible to seal and have resulted in a number of the activity spaces being unusable. Recently, the Southwark Scout indoor camping had to be cancelled as the roof was crumbling down.
The proposed development will include new facilities for the Scout movement and other community groups, funded by the sale of eight flats in the new six-storey building.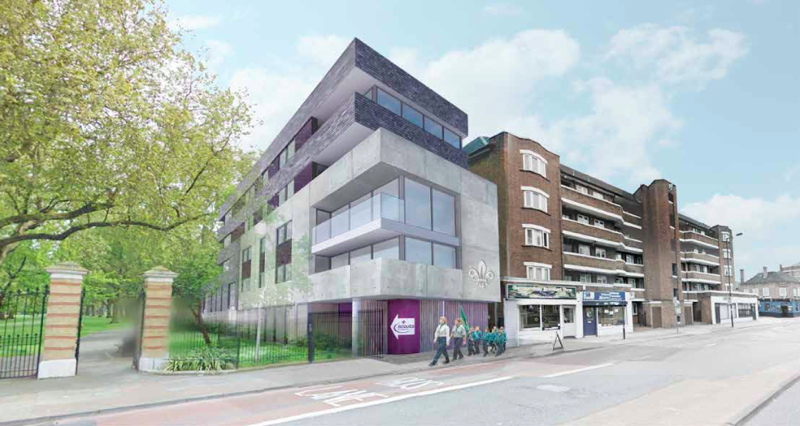 See full details of planning application 15/AP/1074 on the Southwark Council website.