Last month the Government granted listed building status (at grade II) to the former Swedish Seamen's Church in Lower Road.
The church – which dates from 1964 – closed in 2012 and was put up for sale.
In 2013 the Twentieth Century Society asked English Heritage to recommend to the Government that the building be listed.
Henrietta Billings from the 20th Century Society said: "We are delighted by this decision to celebrate and protect the Swedish Seamen's Mission building. It is a rare and remarkably intact piece of authentic post war Swedish architecture in England.
"Not only are the interiors a showcase for Swedish design, it also tells an interesting story of Anglo-Swedish links in architecture as well as trade. We are confident that this diverse building can be successfully re-used and its fascinating history celebrated."
In the summer of 2012 the complex hosted a drop-in Swedish cafe during the Olympic Games. More recently the premises has been used by the London Bubble theatre company while its permanent home in Elephant Lane was being refurbished.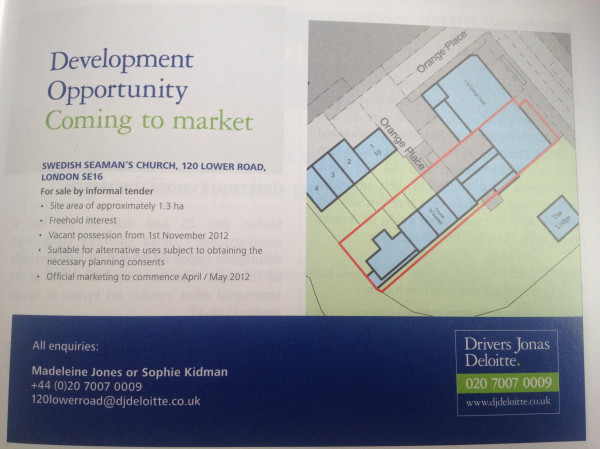 Read the full text of the building's entry on the list of buildings of historical and architectural interest.