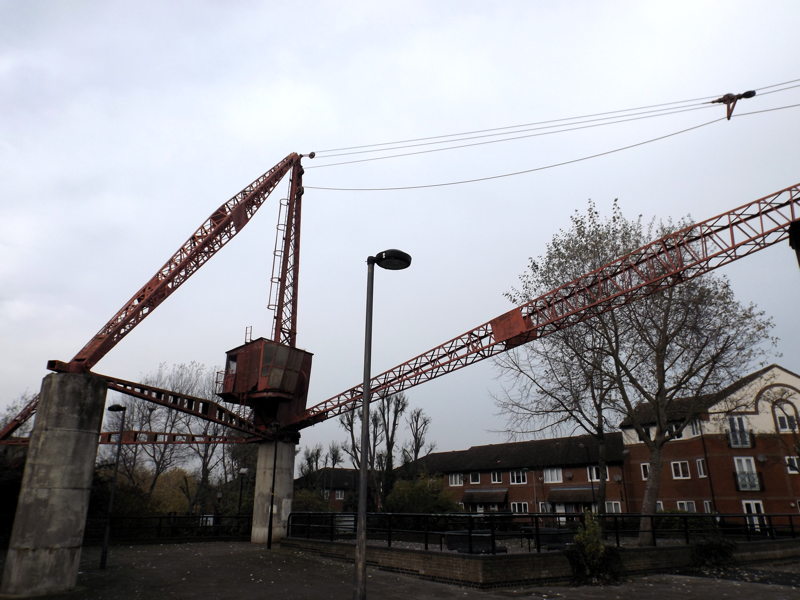 Next week Southwark's cabinet will discuss plans to complete a 'missing link' in the Thames Path in Rotherhithe.
The council is proposing a deal with Hollybrook Homes for the redevelopment of the run-down former youth centre and nightclub in Odessa Street.
Mayor of London Boris Johnson recently agreed to lift a restrictive covenant dating back to the days of the London Docklands Development Corporation which required the former youth centre site to be used as open space.
Under the plans, the large dockside crane which dominates the site will be removed. The council claims it's a safety risk because it is often used as a climbing frame and pigeon roost.
Hollybrook Homes will try to find a new home for the crane elsewhere, but if that fails it will be broken up.
When new homes are built on the site, the Thames Path will be extended along the riverside to connect with  the closed section at New Caledonian Wharf.
The council report acknowledges that some New Caledonian Wharf residents may object to the Thames Path being reinstated in front of their homes.
Introducing the report to next week's Southwark cabinet meeting, Cllr Mark Williams, cabinet member for regeneration, planning and transport, writes:
The proposal set out in this report will bring together an empty night club and a redundant youth club and subject to the planning process, will deliver a key link in the Thames Footbath, enhanced public realm, much needed housing and generate a capital receipt to be invested back into the borough. The river footpath has been a long standing initiative that is extremely successful enabling local residents and visitors to experience and benefit from the fantastic asset that is the River Thames. This proposal will result in the removal of a blockage in the path in this part of Rotherhithe. Not only that, it will provide a café where walkers will be able to enjoy unique views, and in turn encourage further use of the path.
There will be public consultation both as part of the statutory planning process and in designing the new public realm. This will enable the proposed regeneration to include the views of the local community. The former youth facility that is proposed to be included in the regeneration is being reprovided to a modern and better standard in the new Dockland Settlement facility on Salter Road, so local youth provision will be enhanced.

This proposal is good news not only for the people of Surrey Docks but for the people of Southwark and visitors from across the world – I commend this report to cabinet.