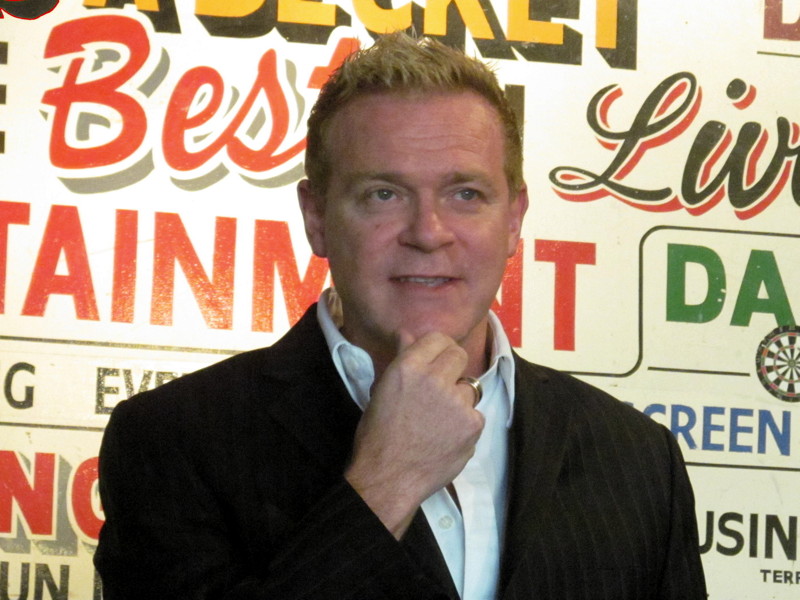 From the website of the Salter Statues Campaign to restore the Alfred Salter statue on the Thames Path and add a representation of Ada Salter to the scene:
In June we were thrilled to receive a cheque for £5,000 from TelecityGroup, the leading telecommunications company. The donation was prompted by their Chief Executive Officer, Michael Tobin OBE, one of Britain's top entrepreneurs.

Michael has 25 years experience in technology and telecommunications and was awarded an OBE in the 2014 New Year Honours list for his services to the Digital Economy. What connects such a high-flying businessman to the Salters? Michael wrote to us explaining:

"There are a number of reasons why this is important both to me personally and to TelecityGroup. Firstly Telecity is committed to supporting the welfare and education of children around the world. Ada and Alfred Salter were the epitome of this cause, working with extremely under-privileged children in some of London's poorest areas. Secondly, TelecityGroup is one of the world's largest data centre companies and its headquarters in the east of London makes it ideally suited to contribute to the upbringing and welfare of that part of the city. Personally I was born in Bermondsey growing up in a challenging environment between Long Lane and Rotherhithe, so the area is of particular interest to me."
Michael Tobin recently moved to Rotherhithe and last year joined Theo Paphitis and Simon Hughes MP for the launch of a local Liberal Democrat campaign to improve Southwark's high streets.