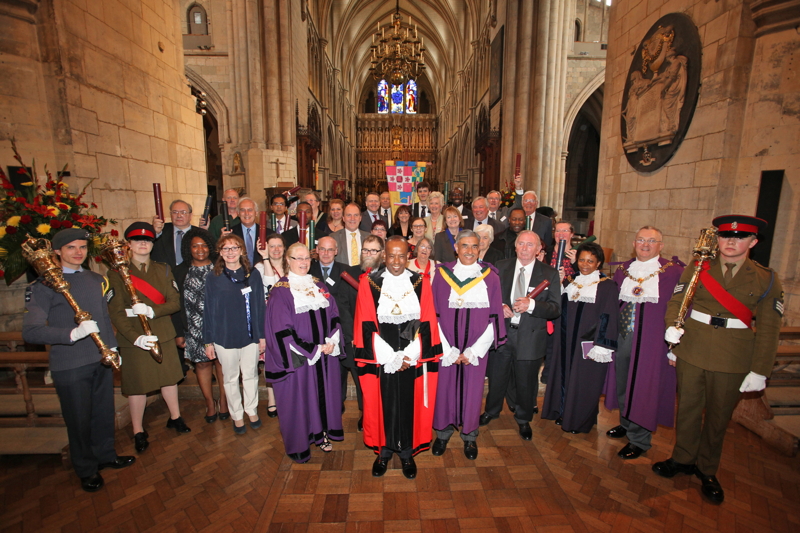 Surrey Docks Farm and the organisers of the Rotherhithe Festival were among those honoured at this year's Southwark Civic Awards.
The awards were presented last Saturday at Southwark Cathedral.
Cllr Sunil Chopra, the new Mayor of Southwark, said: "The civic awards are a chance to honour the incredible work being done every day across the borough by people who ask for no compensation, reward or recognition.
"I would like to congratulate all this year's recipients and thank them again for their tireless service to our communities."
Surrey Docks Farm received the lifetime achievement award.
The honorary liberty of the old metropolitan borough of Bermondsey was bestowed on the Rotherhithe Festival Group in recognition of its longstanding commitment to bringing people together at the annual event on King George's Field.
Eddie Langdown, group scout leader of the 16th Bermondsey Scout Group based at the Manor Methodist Church, was also granted the honorary liberty of the old metropolitan borough of Bermondsey.
The same honour was granted to Bill Hickson, treasurer of the Links Community Centre.
Ben Manning, a resident of the Barnards House sheltered housing scheme, received a letter of commendation in recognition of his gardening activities and other support for his neighbours.