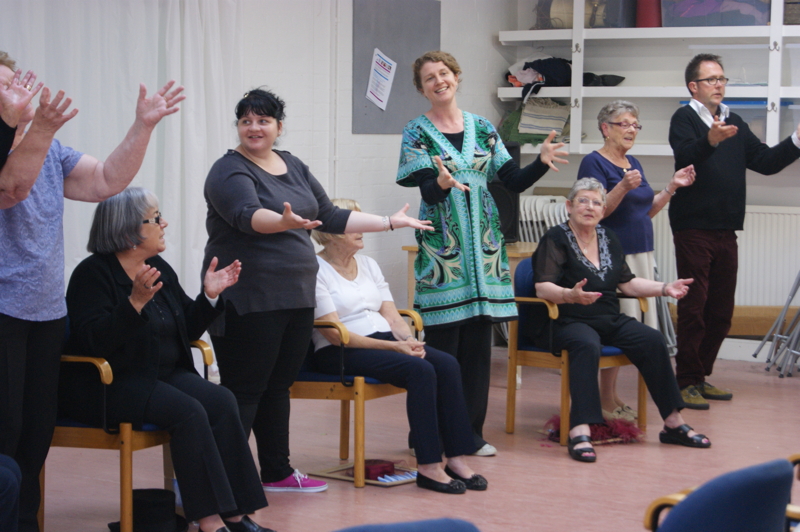 Rotherhithe based London Bubble Theatre has secured funding from United St Saviour's Charity to run a free theatre group for older Southwark residents. Tea Break Theatre will run on Wednesdays from 4.30pm – 6.30pm and will gently introduce participants to the pleasures of sharing and creating stories alongside tea and cake.
The new group, formed as part of Bubble's continuing focus on involving people of all ages in theatre making, will be led by a specialist artist, Julia Voce. Julia has been working with residents in Frank Whymark House and Ronald Buckingham Court, facilitating conversations and leading interactive workshops.
Tea Break Theatre will explore the effect gentle, creative workshops have on personal resilience and health.
For more information visit www.londonbubble.org.uk or call 020 7237 4434 to speak to Julia / Claire.