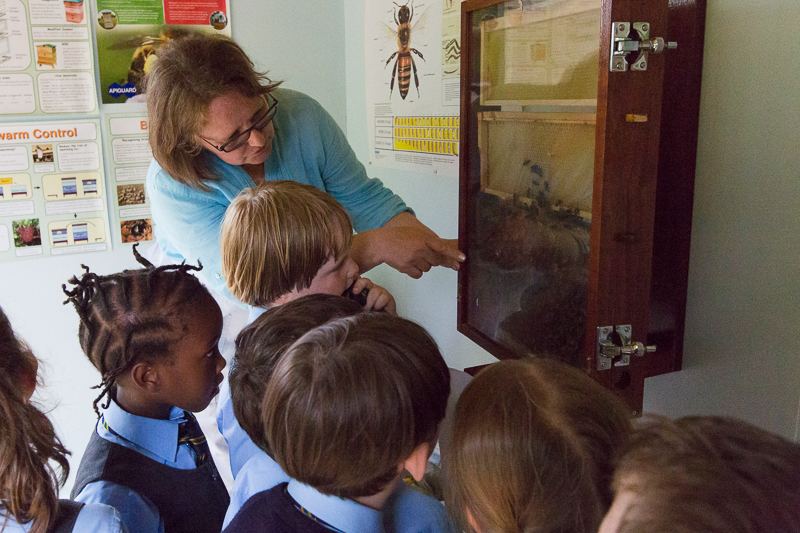 The Bee Observation Centre officially opened at Stave Hill Ecology Park last week and provides a safe way for children and members of the public to watch a working glass fronted hive from a wooden hut without the risk of getting stung.
The kids who came to the opening were the reception year (4-5) from St John's Primary School in Rotherhithe .
The hives are cared for by beekeeper of the year Sharon Bassey.