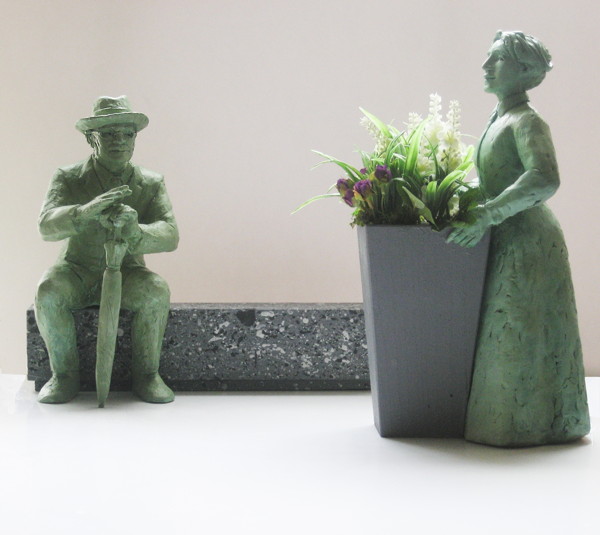 The fundraising campaign to replace the stolen sculpture of Dr Alfred Salter has raised over £16,000. Southwark Council will match all donations with the aim of reaching the £100,000 needed.
The Salter Statues Campaign is appealing to residents and local business to help raise the additional money to replace the statue of Dr Alfred Salter, which was stolen in 2011, and to create a new statue of his wife, Ada, who served as a councillor and Mayor of Bermondsey.
The campaign – spearheaded by Bermondsey and Rotherhithe residents – needs to raise £50,000 to fund new statues of the pair who lived in Bermondsey from the 1890s up until their deaths, which will be matched by the council.
The money will be used to buy two statues to be placed on Bermondsey Wall called Dr Salter's Daydream 2013. The new statues have been designed by artist Diane Gorvin to create a family group which will include the original sculptures of their daughter Joyce, and her cat.
"Alfred and Ada Salter made a significant contribution to the welfare of Bermondsey and it will be a fitting tribute to raise enough money to buy the statues," said Cllr Veronica Ward, cabinet member for Culture, Leisure and Sport.
"Southwark Council is generously matching the donations so I would encourage anyone to make a donation so we will be able to have a permanent reminder of their life and work in Bermondsey for years to come."
Donations can be made through the website: www.salterstatues.co.uk
Diane welcomes additional photographs of Alfred and Ada Salter to ensure their likenesses are as accurate as possible. Any photos or contributions should be sent to [email protected] or call 020 7525 0860.