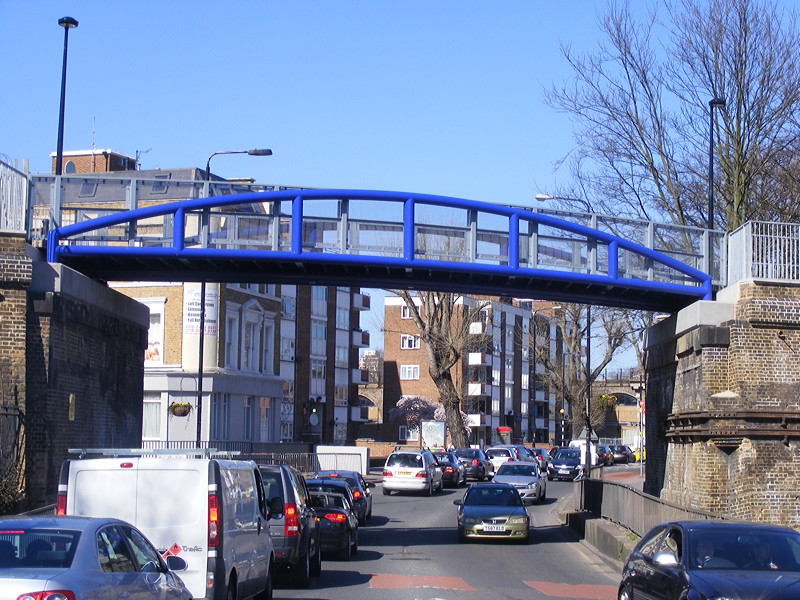 The long-awaited Connect2 bridge across Rotherhithe New Road next to South Bermondsey Station was opened on Friday afternoon by Cllr Peter John, Labour leader of Southwark Council.
The ceremony was delayed after Cllr John and council colleagues were stuck on a train at London Bridge Station for nearly an hour.
Originally proposed in the mid-1990s, the project received National Lottery funding in a public vote in 2007 as part of the Sustrans Connect2 initiative.
The project suffered a series of bureaucratic hold-ups which led the late Barry Mason to campaign and cajole to ensure the scheme went ahead.
"It's been a long wait, but I'm really pleased to see this bridge finally up and running," said South Bermondsey Lib Dem councillor Graham Neale.
"Locals have told me they are pleased that the walk to the station will now be just a few minutes and may even increase the value of their homes.
"However there are some security fears that come with easy access to Stubbs Drive which must be addressed by the council."
The new structure replaces a disused railway bridge which had been built to link the old goods depot at Bricklayers Arms with the main line.